Why did Sainte-Marie-aux-Mines become the capital of mineralogy?
For years, the Val d'Argent has wanted to distinguish itself from other traditional Alsace areas by showcasing its strength, what sets it apart, and its added value. So, it is quite natural that the brand "capital of mineralogy" was born.
Having served as a backdrop of mining for a thousand years from the 10th to the 20th century, the Val d'Argent is still full of mineralogical treasures today. It is a real treasure trove in this respect.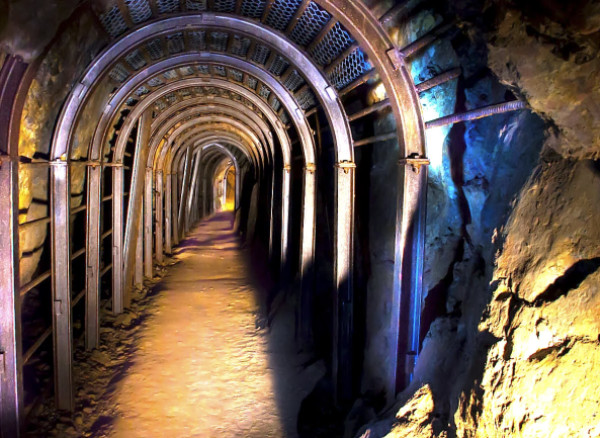 How about starting with a visit to a silver mine?
To fully understand the mineralogical richness of the Val d'Argent, what better than to visit a mine in its natural environment! You have a number of options:
Try out L'Aventure des Mines by visiting Saint-Louis Eisenthür Silver Mine or Gabe Gottes Mine, or discover the world of Parc Minier Tellure. Here, you can look around the La Cité de la Mine museum above ground as well as Saint-Jean Engelsbourg Mine below ground. Visitors of all mobilities are welcome, ensuring your trip will go without a hitch!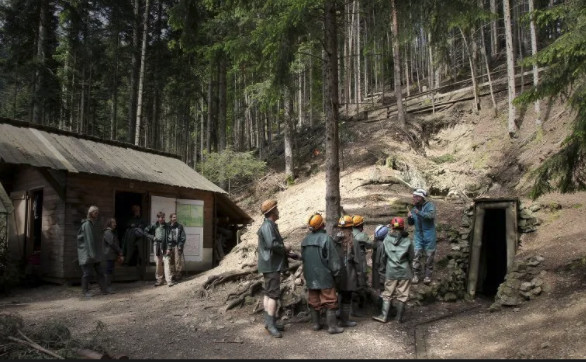 Mineral & Gem: the must-see mineralogical event!
For four days at the end of June, Sainte-Marie-aux-Mines is transformed into a huge village of tents and halls which plays host to one of the three biggest mineralogical events in the world!
Mineral & Gem welcomes nearly 1,200 exhibitors from 52 countries every year.
This is an unmissable event where you will find all the wonders and knowledge that Earth has to offer (from minerals to fossils, meteorites, gems and precious stones).
Many activities such as "Prestige" exhibitions and lithotherapy meetings will make your visit extra-special.
Whether you are a seasoned collector or simply a pleasure seeker, let yourself be enchanted by the power of stones in a summery and cosmopolitan atmosphere. This is a one-of-a-kind experience!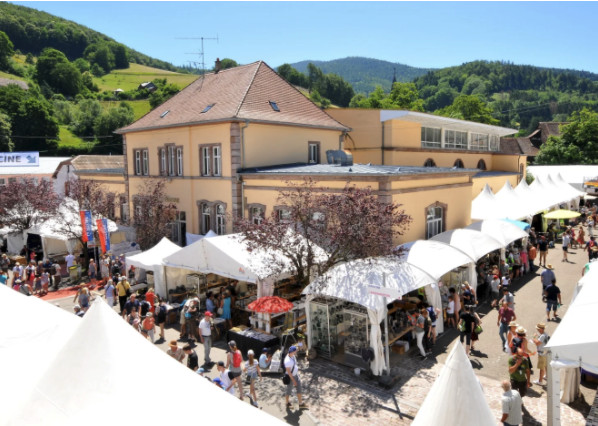 Parc Minier Tellure: Organiser of mineralogical events and exhibitions
Like Mineral & Gem, only on a smaller scale, Parc Minier Tellure regularly holds nice exhibitions on various topics, such as lithotherapy, crystals and miners' lamps.
Parc Minier Tellure also plays host to permanent exhibitions, which change every year, displaying minerals of the world, photos and mining objects among other things. They are also free of charge!
Don't hesitate to keep up to date with all the latest you need to know on www.tellure.fr
Shop all year-round in our two shops selling jewellery and minerals from around the world
Supplied at the source thanks to Mineral & Gem, the two shops offer a wide variety of natural stone jewellery, raw or polished minerals, lithotherapy, fossilised objects or salt lamps, all at unbeatable prices!
The first one, The Boutique – Bijoux et Minéraux, is directly accessible in Parc Minier Tellure and is open from Easter to All Saints' Day.
The second shop welcomes visitors all year-round at the Val d'Argent Tourist Information. You are bound to find the perfect gift idea. So, get shopping!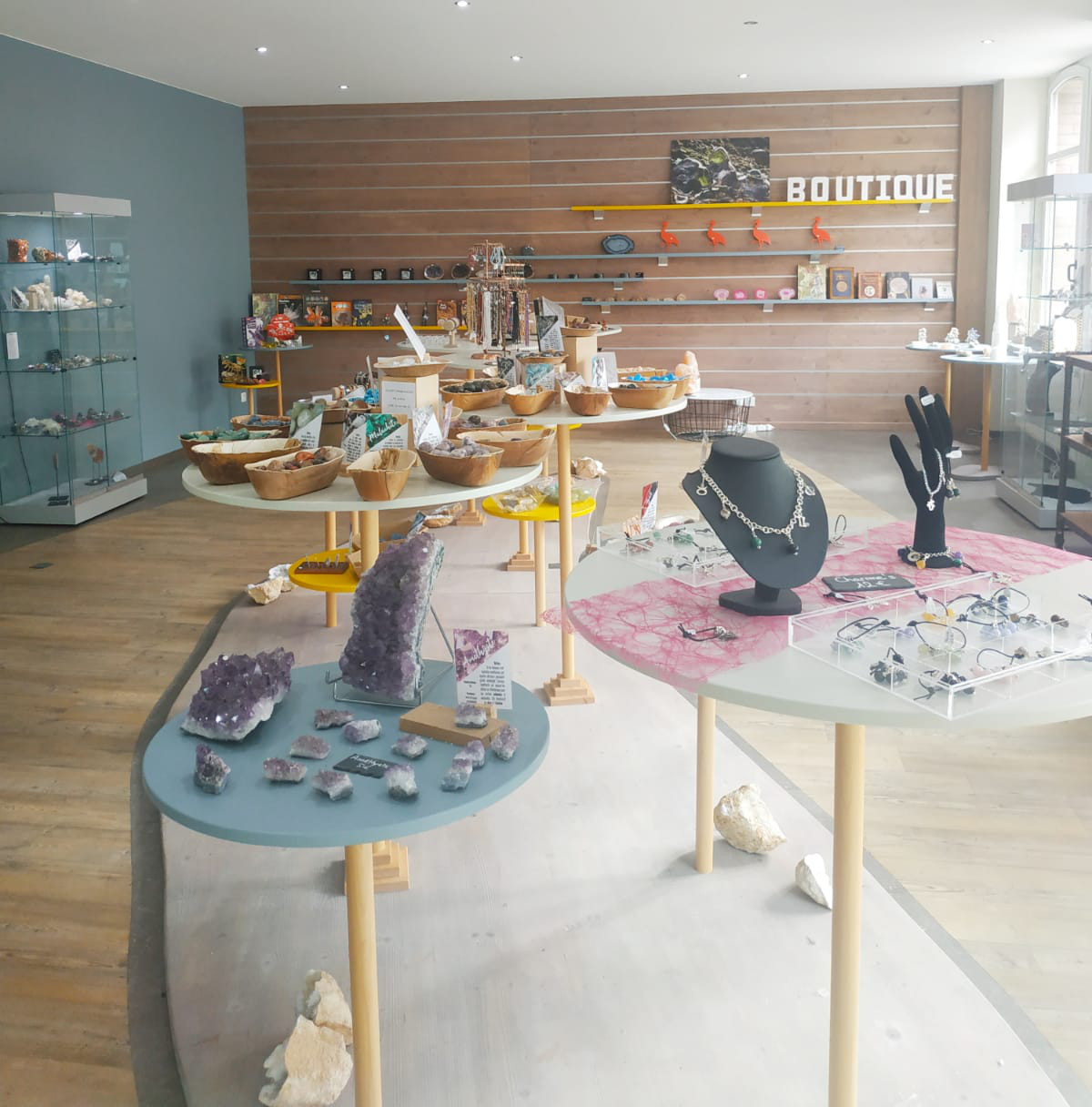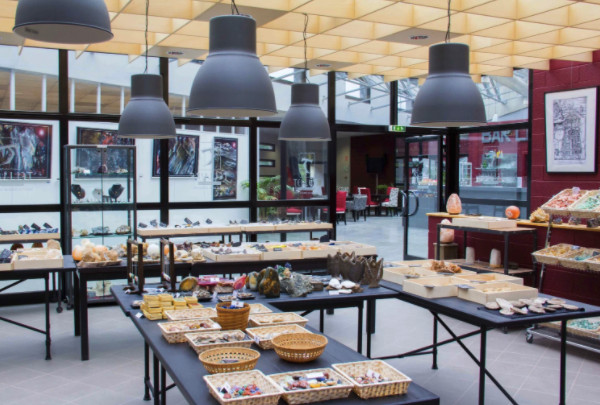 Training or designer workshops: Jewellery is taking shape in the Val d'Argent!
It is only natural that various jewellery workshops have chosen the "capital of mineralogy" to set up shop.
L'Atelier d'Emeraude (the Emerald Workshop), which is a trailblazer and driving force, has gradually developed and is now a respected training school for adults, offering short-term apprenticeship training, improvement training "à la carte" and professional retraining.
Two jewellery designer workshops, L'Établi des Arts (the Art Establishment Workshop) and L'Atelier de Chloé G (the Chloé G Workshop), have also started selling their creations, offering them for sale or workshops where you can create your own jewellery. A very special multifaceted experience awaits you!
Find all the details here: