Some history
The mining adventure in the Val d'Argent began in the Middle Ages, but it was only at the end of the 15th century that the old mines were rediscovered and put back into operation.
Thanks to new digging techniques, the Sainte-Marie-aux-Mines valley experienced unprecedented economic growth.
Over 80 lead, copper and silver mines are operated and 19 foundries are operated day and night.
However, by the late 16th century, the exhaustion of the seams and competition from South American metals made local mining less profitable and the industry declined.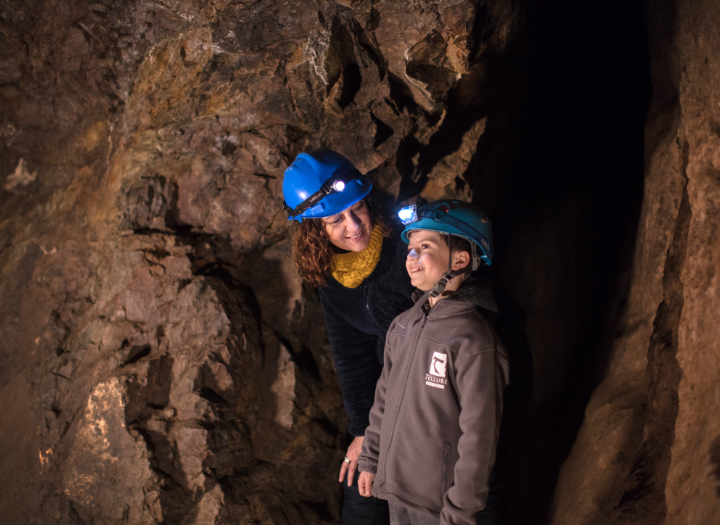 Today, you can visit this outstanding heritage at Parc Minier Tellure!
Dive into the heart of history and let this unique underground world take you on a journey.
Parc Minier Tellure is a tourist complex built on the largest man-made subterranean cavity in the Vosges Mountains: Saint-Jean Engelsbourg Mine, known as La Colonne Saint-Jean (Saint-Jean Column).
Parc Minier Tellure offers you the chance to relive the golden age of the valley – without booking!
Do you have two hours to spare? If so, what are you waiting for!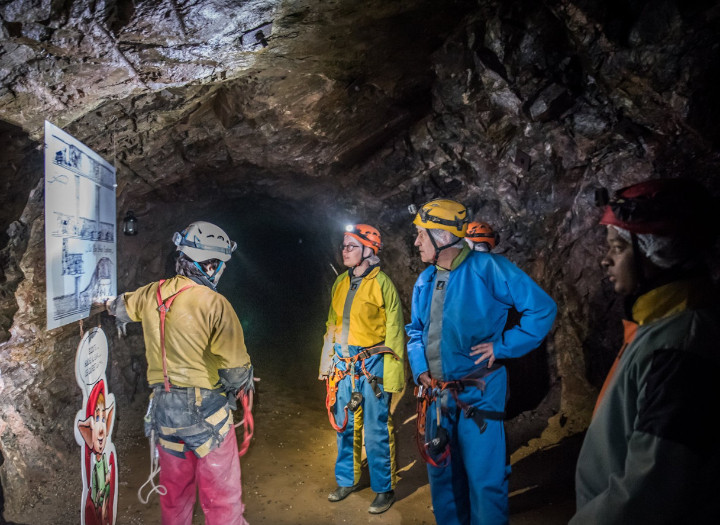 Beware! It's 10°C underground.
Dress up warm!
During the first part of the visit, everything happens above ground.
You will be plunged directly into the heart of the panoramic cinema where you can enjoy a ten-minute screening. You will then wander through the historical treasures, discovering real scenes from the everyday life of 16th century miners. You will stand before the office of the mining judge or a foundry being operated. The life-size reconstruction tells a fascinating story that you will experience accompanied by an audio guide.
Audio guides in French, German and English and a child-friendly version are available.
Your visit to the surface ends in a special performance – a digital show combining light and shadow effects and moving scenery gives you an even greater insight into the world of 16th century miners.
Now your visit continues underground!
Put on your helmet, wrap up and get going! A passionate guide will take you to the heart of the Earth. By the light of your miner's lamps, you will set off on an 850 m walk. You will go through galleries dug by men in the 16th century and discover their distinctive characteristics. They were created with great attention to detail and will amaze you. Do you have any questions? Don't hesitate to ask – that's what your guide is there for!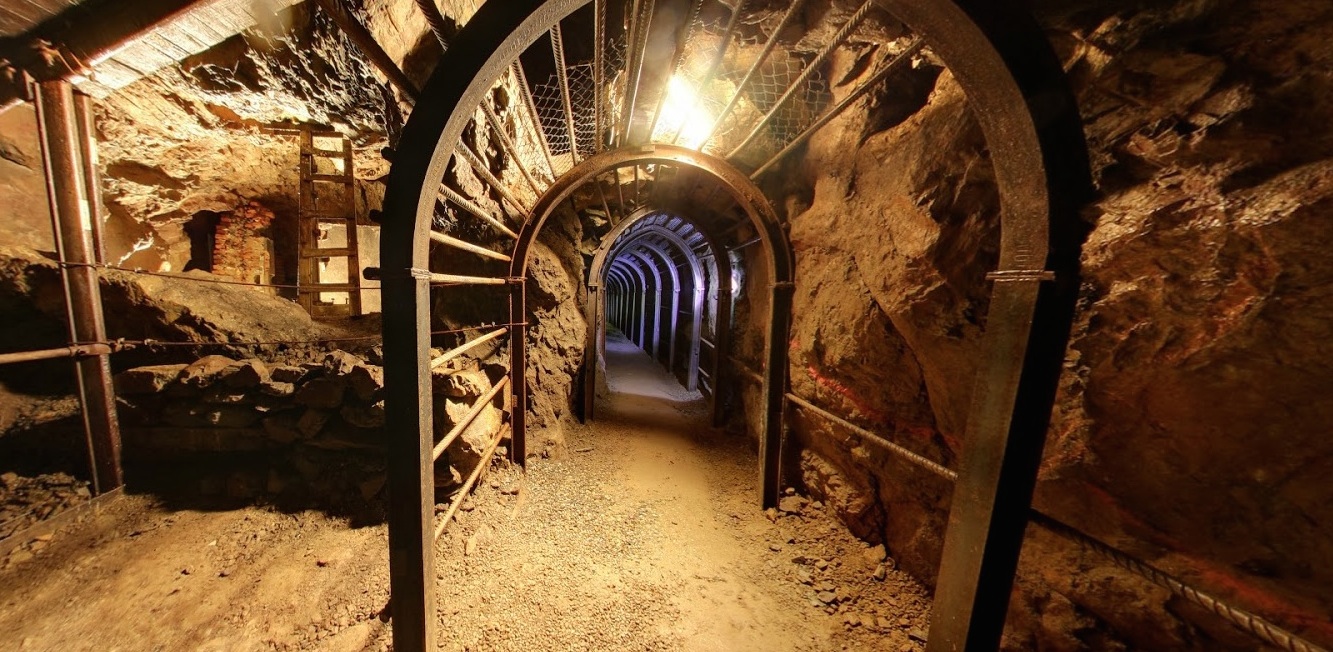 Mining gives you a real appetite!
A small catering area is available for those who like their food. From pizzas to paninis, miners' pies, hot dogs, crepes and waffles at reasonable prices, everyone will find something they fancy, guaranteed!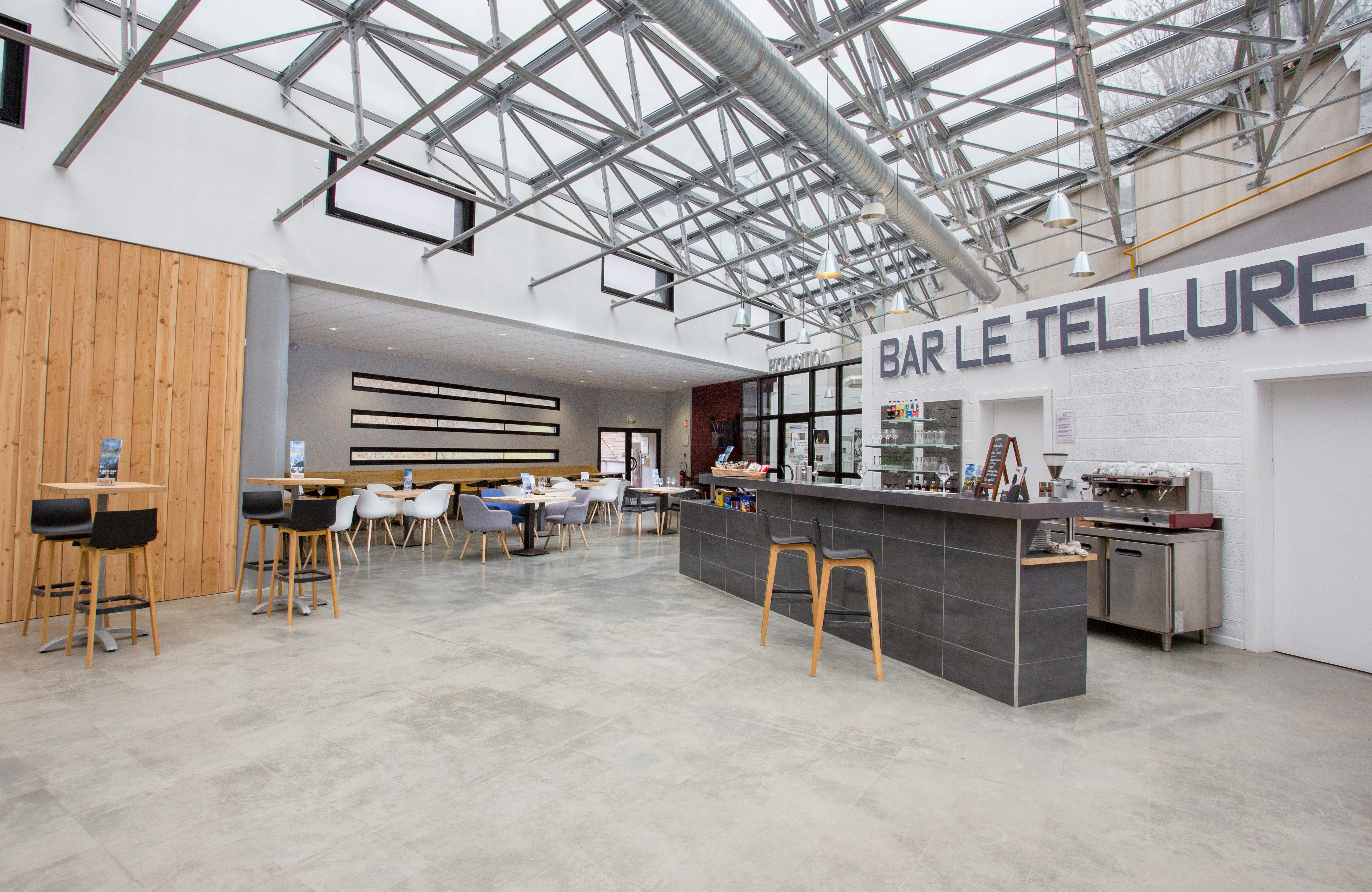 You can't go wrong with The Boutique
Looking for souvenirs or some eye candy? Are you a lithotherapy fan or a lover of beautiful minerals? If so, you will find everything you need in the Parc Minier Tellure shop.
This lovely space is home to a wide selection of items, including rough stones, polished stones, minerals from all over the world, fossils, jewellery, salt lamps and many other decorative items. There is nothing like it to end your visit on a high note!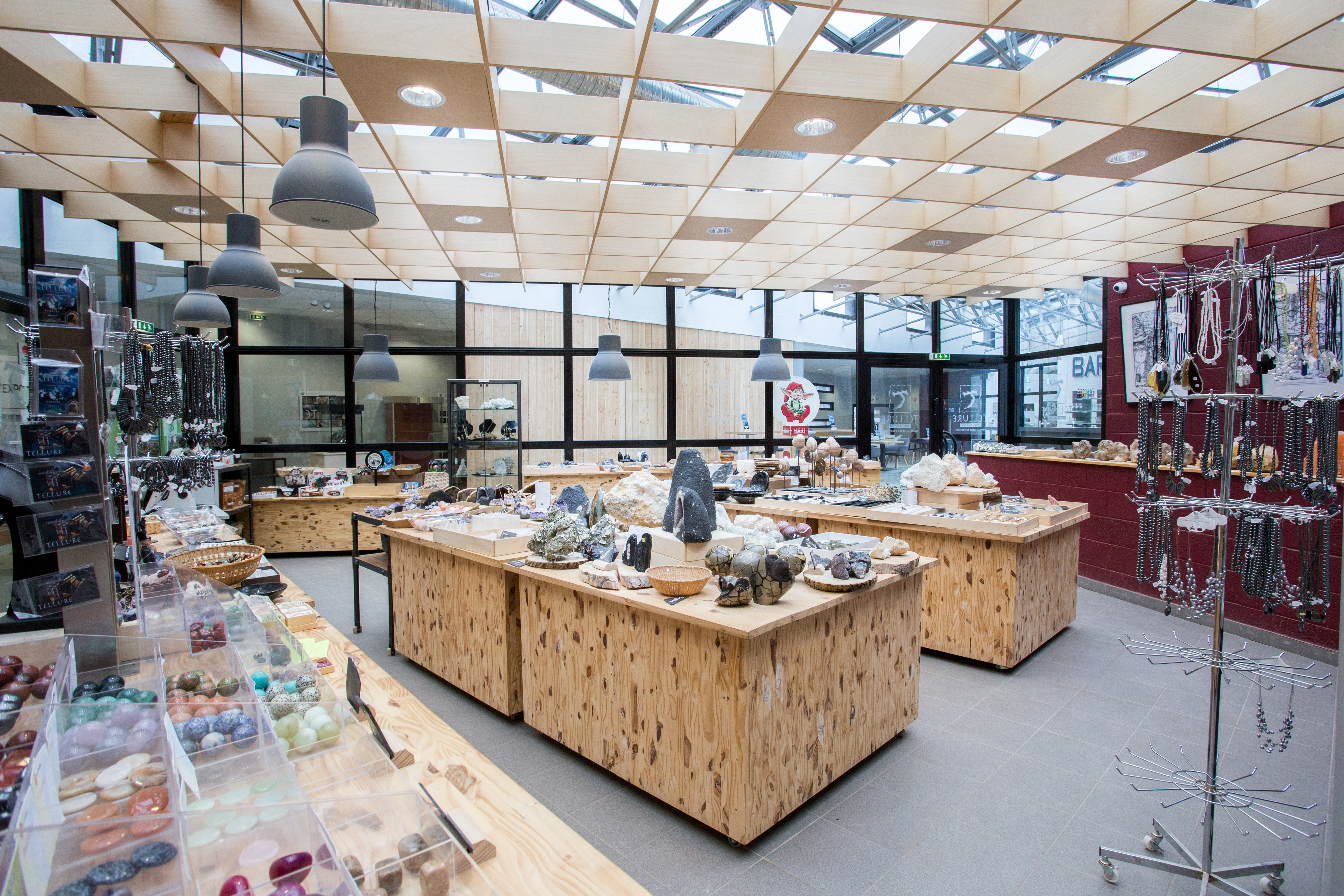 Don't leave so fast!
Under this huge glass roof is not only a silver mine, museum or shop! Every year, Parc Minier Tellure hosts various exhibitions of photographs, jewellery and minerals. So, let yourself be whisked away!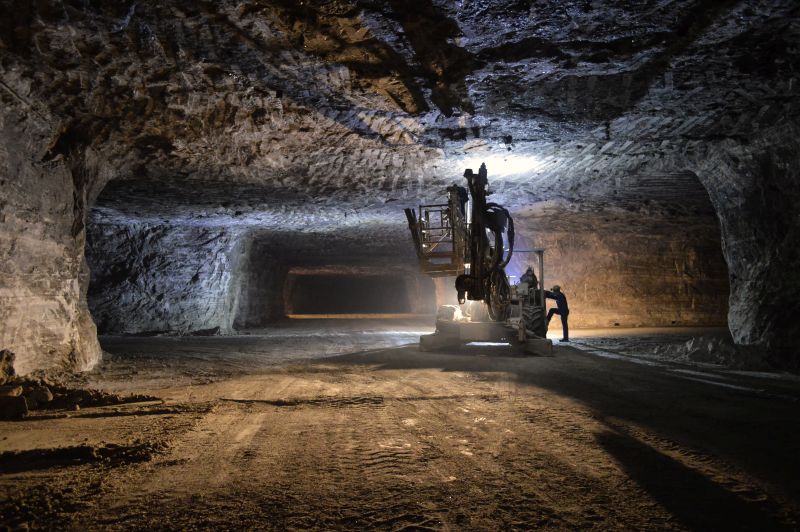 Discover the mine in a different way
At Parc Minier Tellure, you can not only visit the mine but also take part in a wide range of unusual activities!
Fancy some fun with your family or friends?
Are you looking for an activity for your works council or a team-building exercise?
Visit the first underground escape room in France: Le Dernier Nanti (The Last Man Standing)!
For one hour, in teams of three to eight people, experience the thrill of this extraordinary world. Work those brain cells and join forces to solve the riddle that will get you out of the escape room. Will you be able to before it's too late?
On Wednesdays, the escape game is adapted to make room for your children and their friends aged 5 to 11!
Teams of 3 to 6 children are locked in a room and have up to 45 minutes to solve a series of puzzles, spot the clues and find the treasure.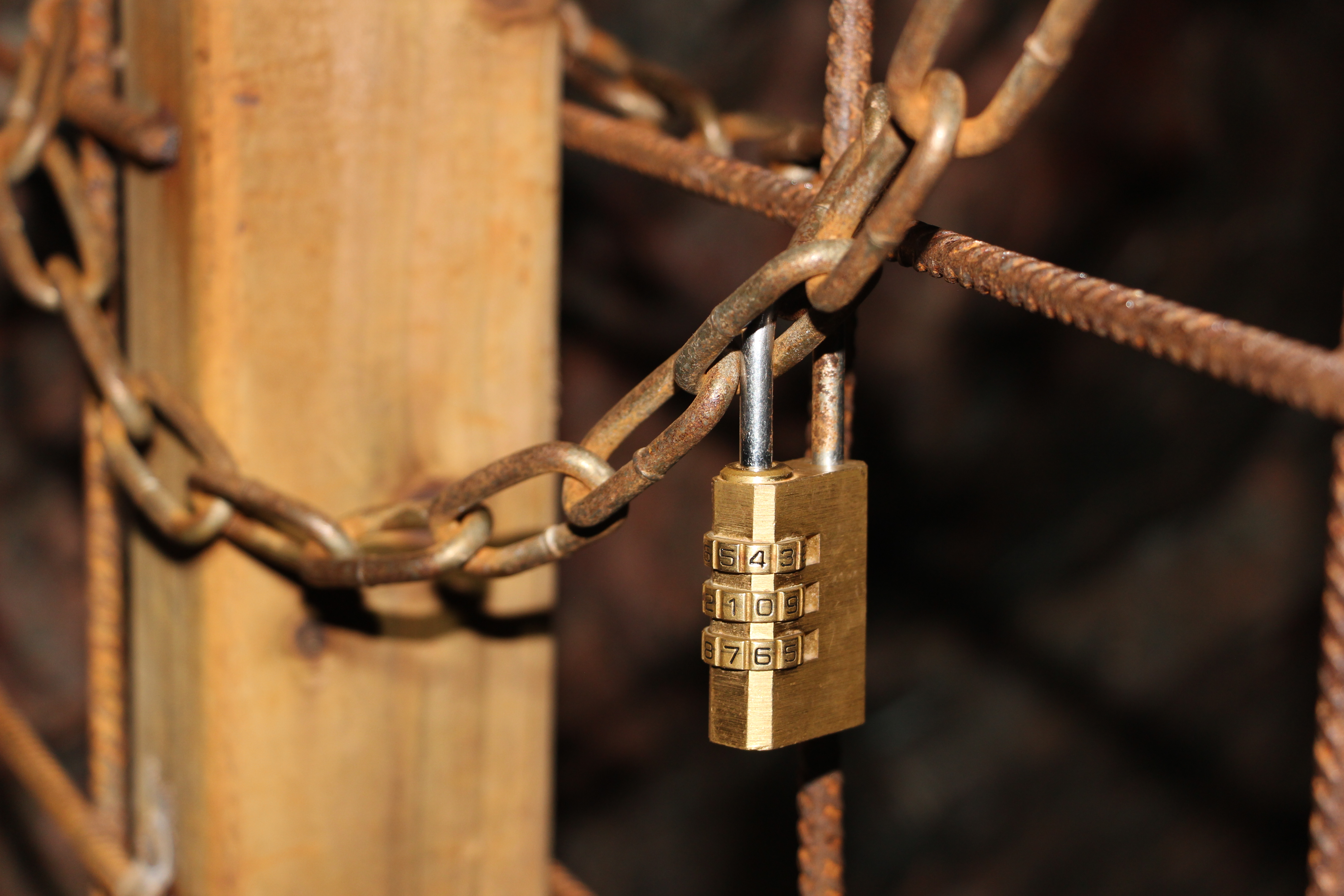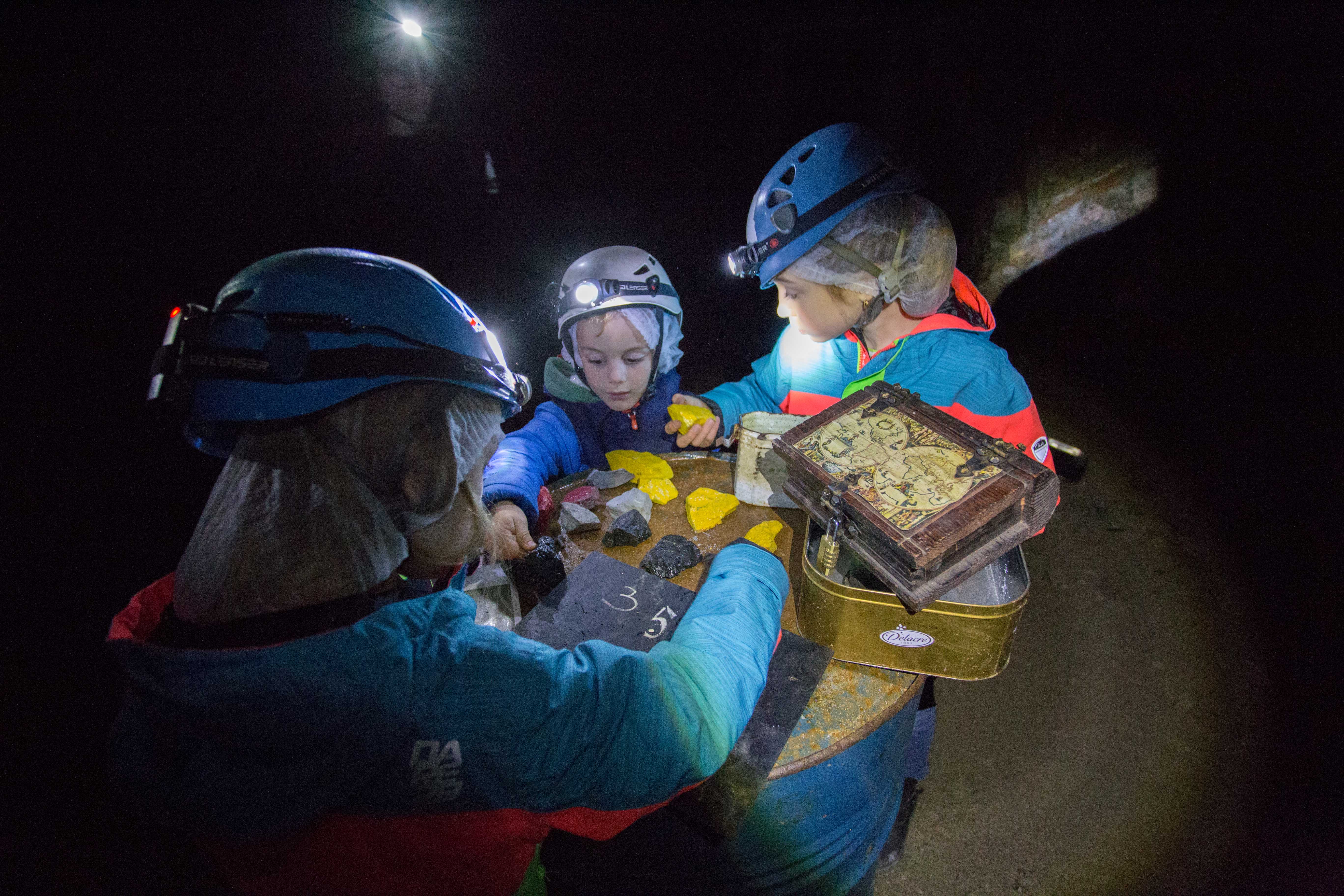 Are you a sporty person? Are you curious and want to push your limits or simply explore the mine in a different way?
Go on a mining caving trip like no other in Europe!
Explore the network of 16th century galleries, abseil from nearly 140 m high, scale walls and go through water: the old mining galleries are an incredible adventure playground.
Whether you are a beginner or an experienced caver, there are several routes available, so get stuck in! Put on your wetsuit, follow your guide and discover the mysteries of the bowels of the Earth.
A supervised activity accessible to everyone aged 8 and above.
Discover the first underground via ferrata at Parc Minier Tellure.
What is a via ferrata?
A via ferrata is a climbing route which you hike and climb up.
What's special about the one in Parc Minier Tellure?
Everything happens underground! The "large column", an underground cavity that rises almost 120 m high, has been specially designed and secured for this via ferrata.
With the help of cables, steps and ladders, you will climb the rock face: the thrill is yours!
A supervised activity accessible to everyone weighing between 40 kg and 120 kg. Minors under 15 must be accompanied by an adult.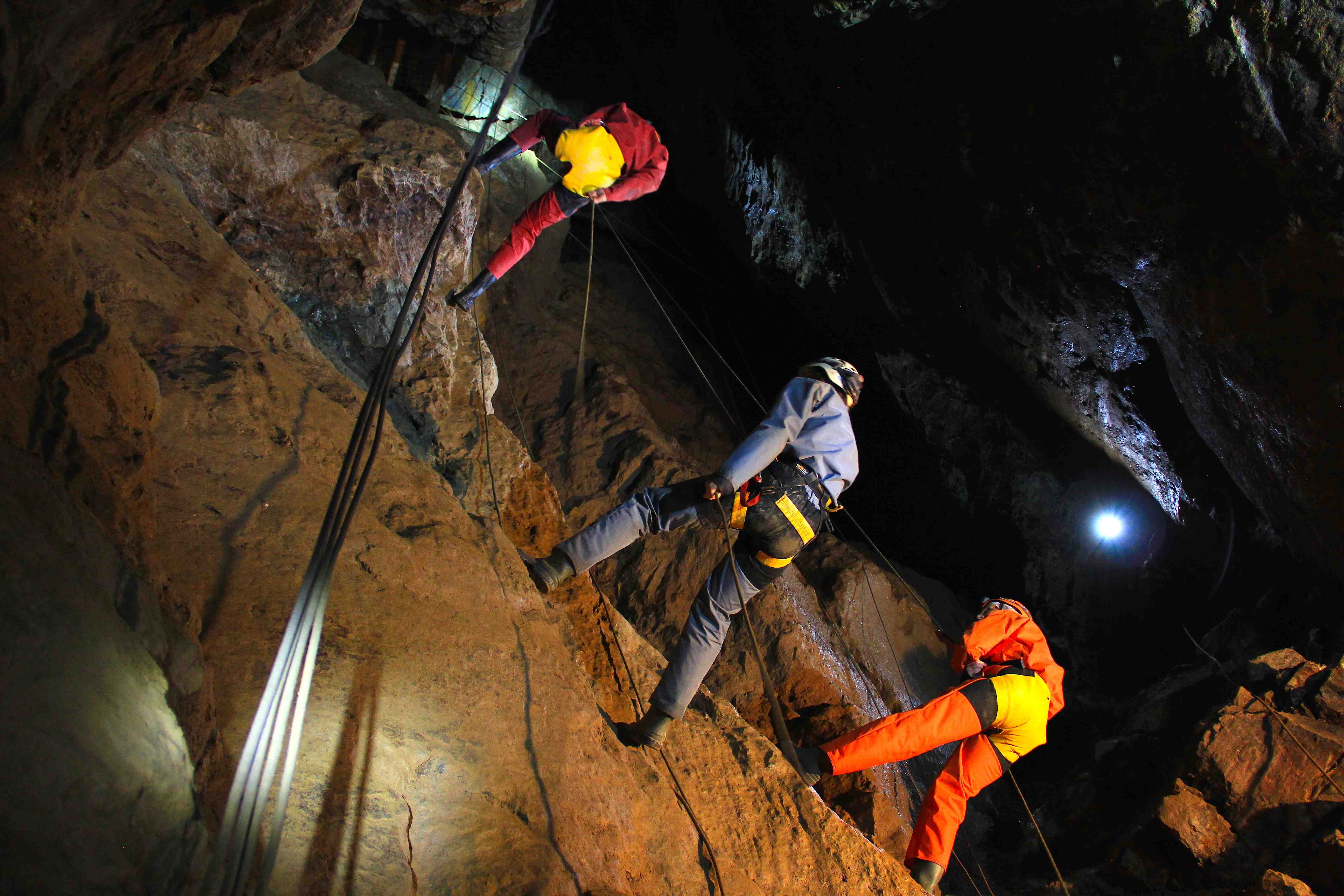 Parc Minier Tellure, a venue tailored to your events.
Are you a professional? Are you looking for an unusual venue for your seminars or company outings?
Do you want to bring your employees together to organise a company seminar or invite your customers to thank them for their loyalty? Book a 200 m2 seminar room for a private function in a completely unique location: Parc Minier Tellure.
Above a 16th-century mine, enjoy a professional and relaxed setting which is conducive to a good work dynamic. Parc Minier Tellure offers various activities such as the classic mine tour, an escape room, caving and a via ferrata: which will you choose?
Do you want to go even further? Write to reservation@tellure.fr. The Parc Minier Tellure team will be happy to answer all your questions and to create alongside you a working day like no other.
Opening hours
OPEN
Open from May to November, Tuesday to Sunday from 10 a.m. to 6 p.m. all day
Open on Whit Monday!
Open in July and August, seven days a week from 10 a.m. to 7 p.m. all day
The escape room will remain closed until 9 June. The Parc Minier Tellure team looks forward to seeing you again!
The Parc Minier Tellure team looks forward to seeing you soon!
Prices
The prices below are based on the "classic" tour of Parc Minier Tellure:
Audio-guided tour of La Cité de la Mine + underground guided tour of the silver mine
Full price: €12.50
(Adult)
Concessionary price: €9.50
(Children aged five and above / Students / Unemployed)
Group price: €8.50
(10 people or more)
Special price: €8.50
(Persons with a disability)
Free for children under 5
Free for Pass Alsace users