The Val d'Argent and textiles: a story over time
As early as 1693, the Val d'Argent saw the birth of the Amish community in its territory, established by Jacob Aman, who hailed from Sainte-Marie-aux-Mines.
Originating from the Anabaptist group, this community lend prestige to the art of quilting, which the Val d'Argent would later celebrate at its annual European Patchwork Meeting.
But it was not until the 18th century that the textile industry really took off in the Val d'Argent. Close to the capitals of Alsace and Lorraine, the valley has a qualified workforce, soft water and infrastructures inherited from the mining period (industrial canals), facilitating its conversion to textiles.
From this textile heritage, the Val d'Argent still has a factory, a few shops, craftsmen and international events.
The European Patchwork Meeting: the Amish heritage
Expelled from Sainte-Marie-aux-Mines in 1712, the Amish community found refuge in the United States, in Pennsylvania, leaving little trace of their appearance in our region. However, the unexpected return of an American delegation in 1993 enabled a patchworks exhibition to be held for the first time at the church in Sainte-Marie-aux-Mines. This gave rise to the European Patchwork Meeting initiative.
Today, the European Patchwork Meeting welcomes over 20,000 visitors, 34 exhibitions throughout the Val d'Argent and more than 1,000 textile works, but also a covered market, courses and seminars for quilt addicts.
For four days around mid-September, explore these real works of art. Both novices and professional quilters will find something to suit them!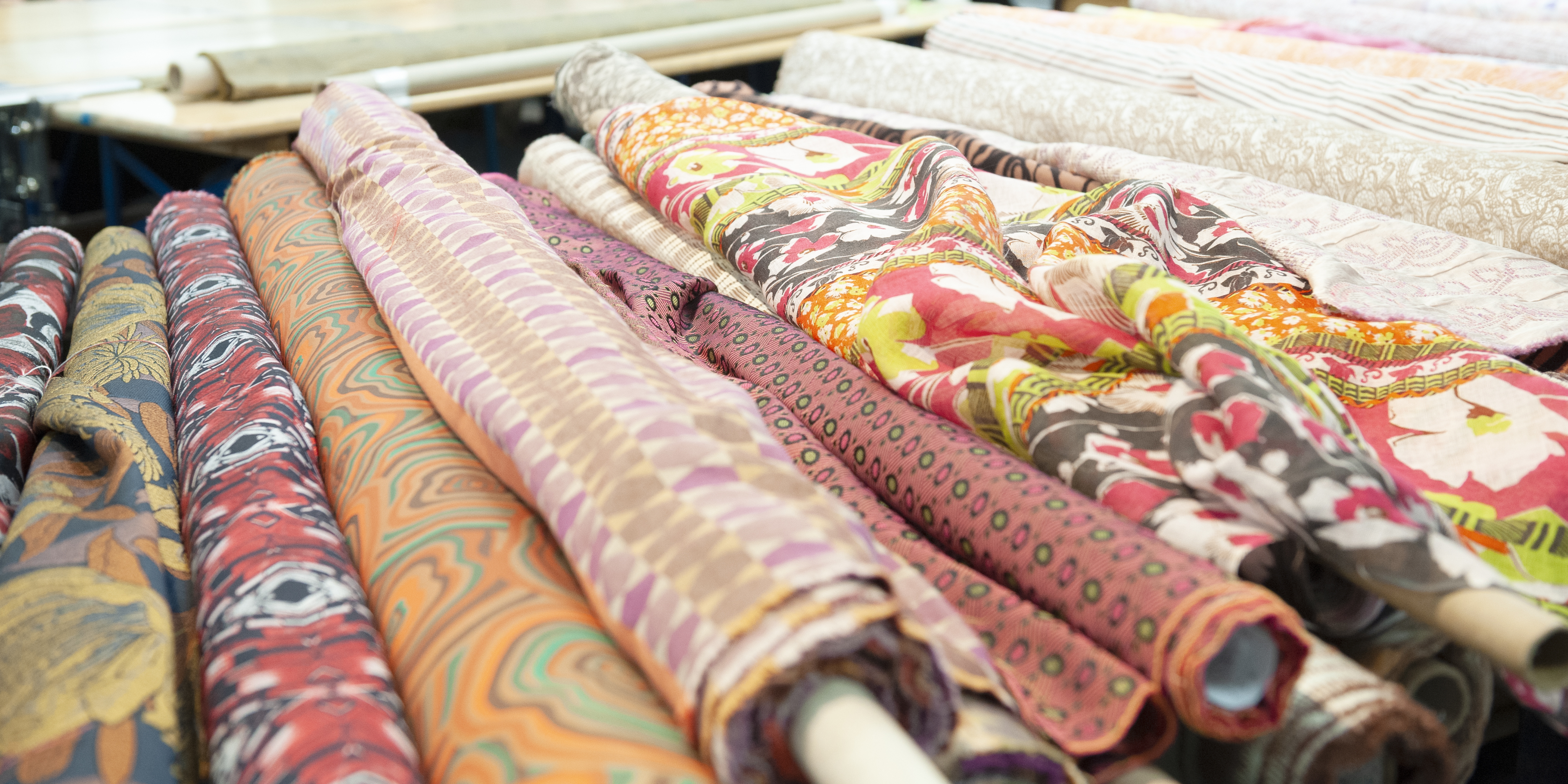 Mode & Tissus: an industrial heritage
Thanks to the textile industry, the Val d'Argent experienced exceptional economic development which peaked in the 19th century. Sainte-Marie-aux-Mines quickly became a centre renowned for the quality of its high-end fabrics. Over 100 textile factories flourished there until the 1950s when the textile crisis raged and many plants were closed.
Today there is only one weaving workshop and a flagship event called Mode & Tissus (Fashion & Fabrics) which attracts more than 10,000 visitors twice a year, in the spring and autumn.
Are you a fan of fashion and interior design trends? Come and discover a range of designers, some 32,000 metres of fabrics for sale and numerous do-it-yourself workshops, punctuated by the hotly anticipated fashion shows!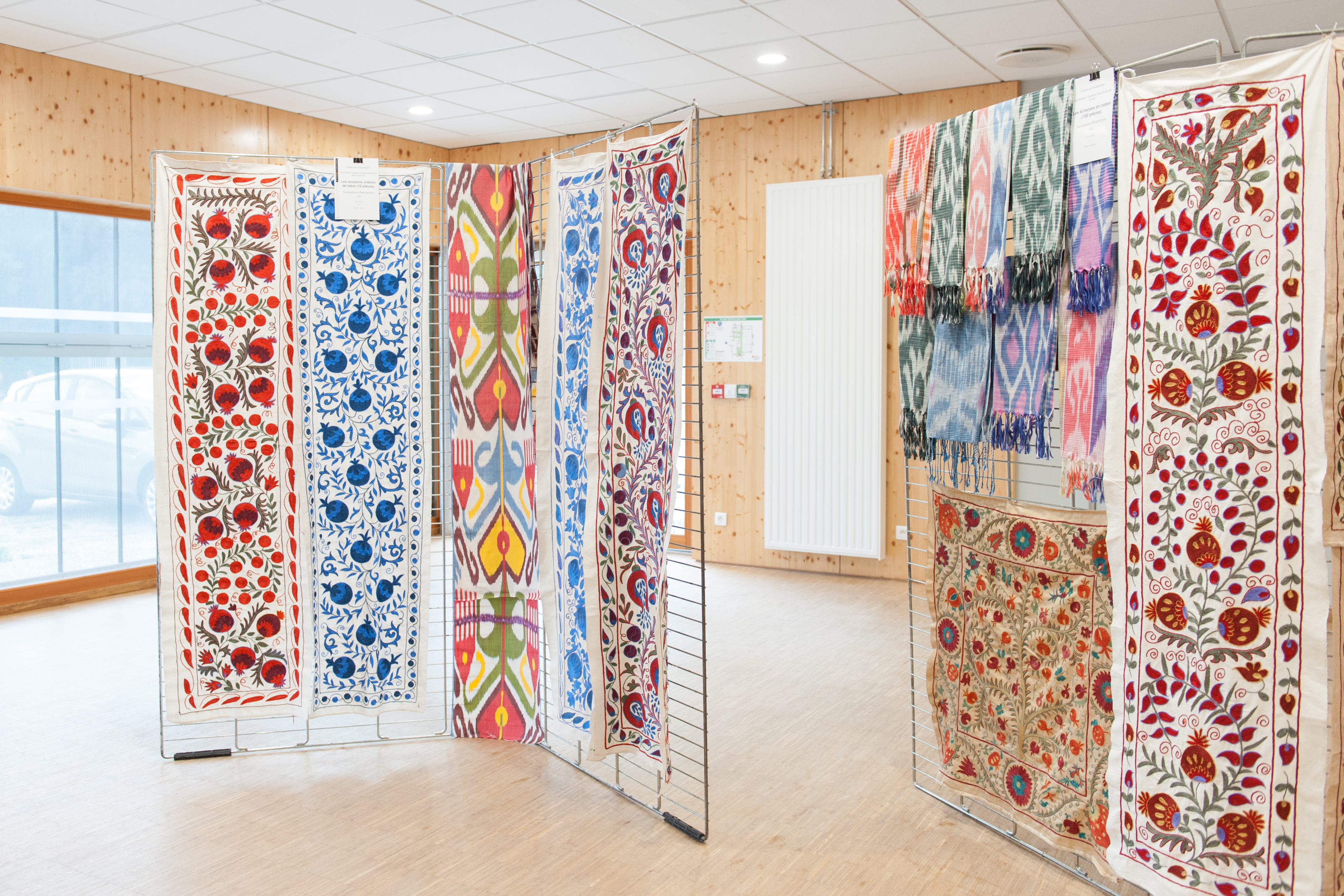 Shop all year-round in Val d'Argent!
Apart from our annual events, you will be able to find in the Val d'Argent everything you need for dressmaking and tailoring (such as fabrics, wool, knitting cotton, sewing thread and embroidery thread) as well as your Alsatian household linen or your fashionista version of ready-to-wear items!
A wide choice of products is available.
Here is a list of our shops. Do pay them a visit!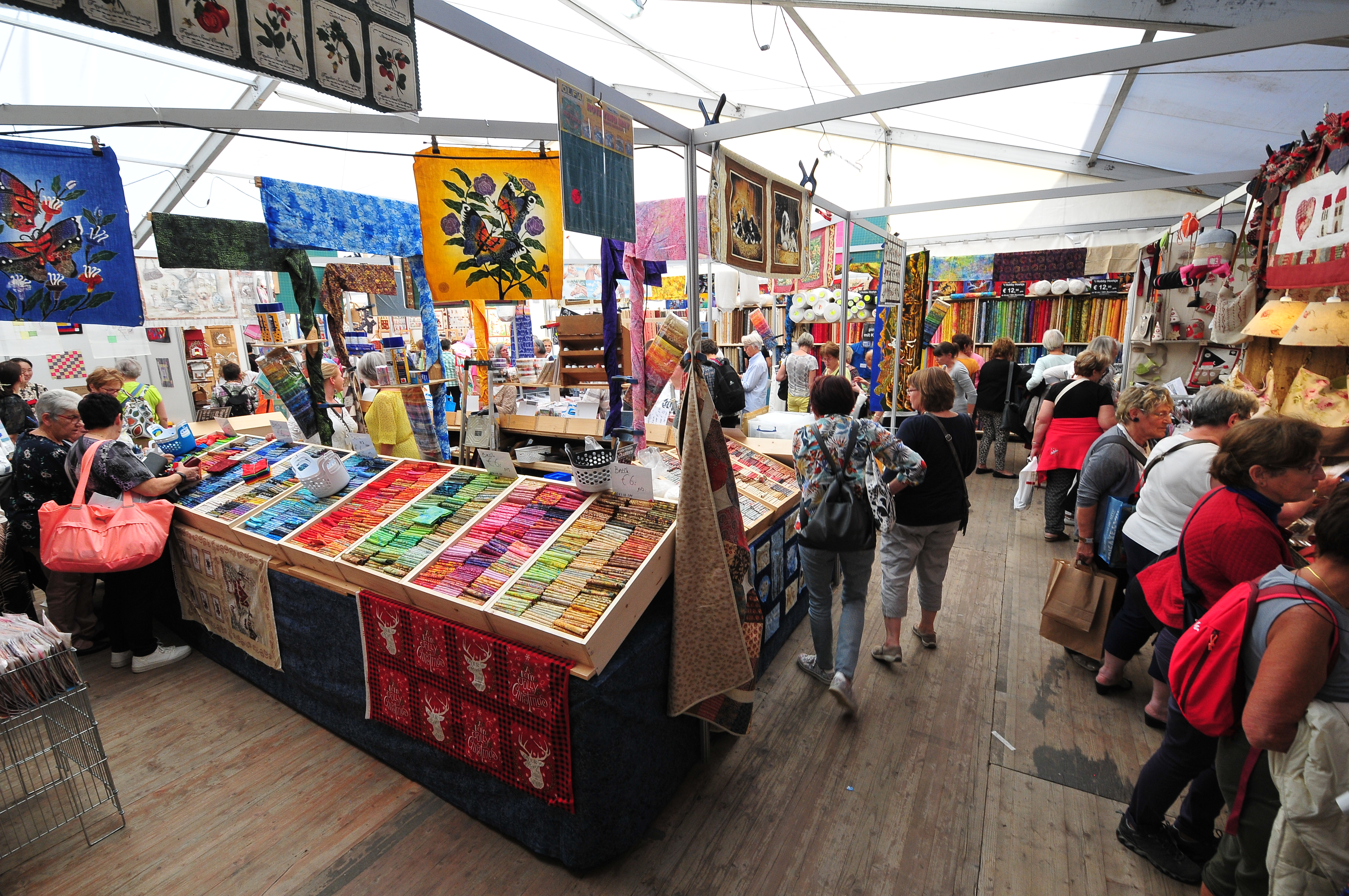 Take part in a textile design workshop!
Apart from the do-it-yourself workshops put on during the European Patchwork Meeting and Mode & Tissus events, Annie Basté Mantzer, a milliner-weaver, will welcome you in her workshop by appointment only.
You will find out about her training in weaving and felted wool: She weaves on an old handloom and creates clothes, hats, felting and patchwork knick-knacks with various fabrics.